Living in Arizona where allergies are often thought of to be lower, you may think that asthma (often triggered by allergies) isn't much of a problem. A new report released by the Asthma and Allergy Foundation of America, though, says to think again. The organization released the 2015 "Asthma Capitals" list, citing the 100 worst places to live for the asthma-prone. Phoenix ranks 46th for severity. Tucson, though a little better, still ranks at 75.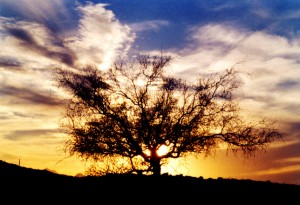 Meet the list toppers (top 5):
Memphis, Tennessee
Richmond, Virginia
Philadelphia, Pennsylvania
Detroit, Michigan
Oklahoma City, Oklahoma
The Foundation examined a number of factors to develop the list:
Asthma prevalence
Pollen score
Air quality
Insurance rate
ER visits for asthma attacks
Prevalence of asthma medication usage
Number of allergists
Highly polluted locations
Phoenix and its surrounding cities (Scottsdale, Mesa, Tempe, Chandler, etc.) used to boast lower pollen rates, but as newcomers have streamed into the area, they have "greened up" the desert with imported plants that stir up allergies. Also, development, and a burgeoning population have lead to decreased air quality.
Few places in today's country are free of allergy symptoms, so if you find yourself battling your environment with all of its pollens and pollution, consider allergy treatment from an Arizona allergy doctor. Allergy immunotherapy is the only treatment that has been shown to affect the underlying allergy (not just its symptoms). It is available through allergy shots or under-the-tongue allergy drops (known as sublingual immunotherapy drops).