February is about feelings of the heart.and about the heart itself! In recognition of American Heart Month, here's a brief review of foods that are good for the heart. Some foods keep cholesterol levels in check while others could decrease blood pressure. Here are some of the most heart-friendly staples you could include in your diet.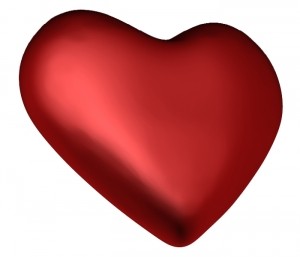 Salmon
This nicely-colored fish has an abundance of omega-3 fatty acids, which aid in blood circulation. Omega-3 is also known to prevent blood clotting and reduce triglyceride, a fat that causes heart disease.
According to the American Heart Association, two servings of 3.5 oz. of salmon a week is ideal. If you don't love the taste of salmon, healthy omega-3 seafood alternatives include mackerel, sardines or tuna.
Walnuts
According to experts, munching on at least 5 oz. of walnuts a week is good for the heart. This type of nut also has omega-3 fatty acids and other fats, which are beneficial to your health. Walnuts may increase the levels of good cholesterol while lowering the levels of bad ones. Other nuts that could give you a happy heart are cashews, almonds and pistachios.
Raspberries
These lovely red berries are rich in an antioxidant known as polyphenols. Antioxidants are not just good for skin health but for the heart as well. As polyphenols get rid of free radicals in the body, they also provide vitamin C and fiber. These are associated with a lessened possibility of stroke. Any berry is a good source of antioxidants. In most cases, fruits and vegetables are good for the heart because they are packed with fiber and other healthy nutrients.
Dark Chocolate
Dark chocolate can be a good source of flavanols, which may minimize high blood pressure and blood clots. Dark chocolate may also minimize gumming along the artery walls.
Oatmeal
Beta-glucan, a type of fiber, is found in oats. This fiber is believed to reduce bad cholesterol in the heart. It is ideal to eat 1½ cups of cooked oatmeal a day for a healthy heart. Other types of food abundant in beta-glucan are seaweed, shiitake mushrooms, and barley.
Low-Fat/Fat-Free Yogurt or Milk
Evidence suggests that potassium, which is found in plentiful amounts in dairy products like milk and yogurt, may reduce blood pressure. Other delicious sources of potassium include potatoes and bananas.