If allergies make you miserable, but you don't have the time for allergy shots, modern medicine has your back! The Food and Drug Administration has recently given its blessing to a more user-friendly form of allergy immunotherapy known as sublingual immunotherapy. Your doctor can now prescribe sublingual immunotherapy medications which work much like allergy shots but can be taken under-the-tongue rather than through painful injections.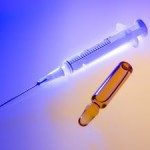 Sublingual immunotherapy medications are available in two main forms: tablets or drops. Last year, the FDA approved three sublingual immunotherapy tablets: Oralair® (Stallergenes) and Grasteck® (Merck) which help with grass allergies. Ragwiteck® (Merck) helps with short ragweed pollen.
If grasses and ragweed are the only pollens that make you miserable, the tablets could be a great choice for you. They can be taken in the lead-up to the seasons when these pollens are most prevalent.
If you are allergic to more items, consider an alternate form of sublingual allergy medication: sublingual drops. The drops are dispensed through a dropper bottle under the tongue where they absorb into the bloodstream through mast cells in the mouth.
You can check with different sublingual immunotherapy allergists, but many can prescribe drops that protect against not only common pollens but also cat and dog, mold, and food (wheat, eggs, milk, soy and more).
To learn more about sublingual immunotherapy medications, contact a sublingual immunotherapy doctor or consult www.familyallergyclinic.com.